Enjoy Cusco, Machu Picchu and Lake Titicaca's unique natural and cultural heritage in a journey which combines amazing tours and top quality service!
7 days / 6 nights

Gruppen-
exkursionen

Flug auf Anfrage ergänzbar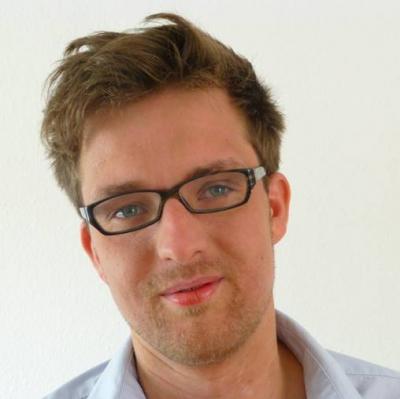 Highlights
Enjoy Cusco, Machu Picchu and Lake Titicaca's unique natural and cultural heritage in a journey which combines amazing tours and top quality service! Start your trip exploring Cusco, the old capital of the Inca Empire. Explore the peaceful Sacred Valley of the Incas and make your way to Machu Picchu. Finally, journey towards Tambopata National Reserve in the Amazon Rainforest, one of the most biodiverse places on the earth. Get ready to enjoy some of the best destinations Peru has to offer!
Hinweis: Diese Reise kann ganz individuell Ihren Wünschen angepasst werden. Sei es eine Verlängerung, eine Änderung der Route oder die Aktivitäten - schreiben Sie uns einfach was Sie ändern möchten!
Reiseablauf als pdf abrufen
Itinerary
Day 1: Arrival to Cusco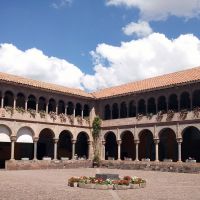 Upon arrival to Cusco's Airport, you will be welcomed by our local staff and transferred to your comfortable hotel in Cusco's historical city centre. Then, at the coordinated time, we'll take a few minutes to sit down with our local guide and go through our entire program together. The rest of today is all about relaxing and beginning our acclimatization to this high altitude destination (3,400 masl).
INCLUDED MEALS: NONE
ACCOMMODATION: PENSION ALEMANA
TYPE OF SERVICES: PRIVATE
Day 2: Exploring Cusco
Today, after a good breakfast, we have the entire day to explore Cusco. One of the main advantages of this beautiful city is that everything is really close to its colonial city centre so you can easily explore its main sites at your own pace. We recommend spending today simply strolling around the squares, churches and picturesque cafés you'll find in almost every corner.
Because all the cities' landmarks are close it's not really necessary to take a private guided tour (but we'll be happy to provide it upon request). We'll give you a map and useful information so you can make the most of your first day in Cusco.
Recommendations: Visit the Cusco Cathedral one of the most fascinating colonial and religious buildings in Peru, explore the beautiful Koricancha and don't miss the chance to hike up to Saqsayhuaman Fortress overlooking Cusco.
INCLUDED MEALS: BREAKFAST
ACCOMMODATION: PENSION ALEMANA
TYPE OF SERVICES: PRIVATE
Day 3: The Sacred Valley of the Incas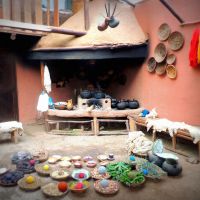 This morning we'll set off on a tour to visit the Sacred Valley's most impressive sites. First, we'll reach Moray, one of the most unusual Inca sites consisting of circular terraces built upon a natural depression which seem to have been an agricultural experimental station used to adapt crops to different temperatures. Then we continue to Maras, an impressive salt-extraction complex consisting of thousands of small terraces. During the dry season they fill the pans every 3 days with salty water that comes from a natural spring, once the water is evaporated, they collect the salt they have been selling at the markets of the region since before the Inca times. For lunch, we'll enjoy a local & international near the town of Urubamba and after we'll continue to Ollantaytambo, an old Inca fortified village where we may observe some of the best examples of Inca architecture in the region.
From Ollantaytambo Station we'll board the train to the town of Aguas Calientes (Machu Picchu). The train journey is a spectacle in itself as we'll be able to appreciate the changing landscape from green fields and eucalyptus forests to lush jungle always travelling besides the meandering Urubamba River. Upon arrival, reception and then we'll be transferred to our hotel.
INCLUDED MEALS: BREAKFAST & LUNCH
ACCOMMODATION: HATUN INTI CLASSIC
TYPE OF SERVICES: PRIVATE
Day 4: Machu Picchu; Discovering the Lost City of the Incas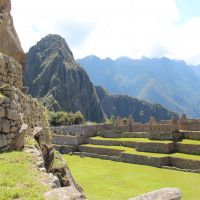 Today is the big day! Early in the morning, we'll take a 20-minutes bus up the steep zigzagging road to Machu Picchu Citadel, located on an impressive mountain setting.
We'll first have a 3 hours guided excursion so we can have a better understanding of Machu Picchu and the Incas culture. Our guide will be happy to answer all the questions you may have. Afterwards, you'll have free time to continue exploring every corner of the "Lost City of the Incas" at your own pace.
After visiting Machu Picchu, you'll return to Aguas Calientes where you can have lunch in a good restaurant (not included) before boarding your return train back to Cusco, from where a private transport will be waiting to take you to your hotel.
Important notes:
(1) If time allows, we recommend hiking up to Inti Punku for great views of Machu Picchu or the Inca Bridge (Free hikes). Additionally we can include the Huayna Picchu or Machu Picchu Mountain tickets for an extra cost. (If interested you should inform us as the time of booking so we can purchase the tickets in advance and assure availability)
(2) Be sure to be at the train station 30minutes before your train departure.
(3) Please don't forget to bring your passport with you since it will be required when entering Machu Picchu.
INCLUDED MEALS: BREAKFAST
ACCOMMODATION: PENSION ALEMANA
TYPE OF SERVICES: PRIVATE
Show more travel history
Services included
Brief presentation prior to departure
Tours as mentioned in the program
Transfers in Private
Entrance fees
English-speaking guide
Meals and accommodation as specified
Services excluded
Services not specified in the programme, extras and tips
Domestic Flights Lima/Cusco & Cusco/Pto Maldonado, Pto Maldonado/Lima
Insurance coverage of personal loss, injury, illness or damages incurred during the trip
Optional services
| | |
| --- | --- |
| Flight Cusco - Puerto Maldonado | Price upon request |
| | |
| --- | --- |
| Flight to / from Peru | Price upon request |
We are happy to offer you the flights as well. However you often find cheaper prices on different flights web pages. As a service we will look up some of them also for you and tell you if we find cheaper prices as we get from the airlines.
Dates and prices
Preise basierend auf 2 Teilnehmern
Anmerkung: Sollten mehr als 2 Personen reisen, sinkt der Preis, gerne unterbreiten wir ein individuelles Angebot. Dies gilt auch für Alleinreisende.
| from - to (daily departure) | Price for a double room p.P. | Price for a single room p.P. |
| --- | --- | --- |
| 01/01/2018 - 31/12/2018 | 1260 € | - |
| 01/01/2019 - 31/12/2019 | 1297 € | - |
Peru
Here you will find an overview of the most important facts about your destination countries. More information, e.g. on important attractions and important links can be found under Country Info Peru.
Climate:
During the winter season (June to September) the weather is mostly clear in the mountains, however often foggy in the coastal areas. The summer season is in coastal areas and around Lima from December to April, whereas the rainy season starts in November and ends in March.
Entry requirements for German citizens:
Germans do not need to apply for a visa for stays up to 90 days. They will require a passport valid for a minimum period of six months and a return ticket or onward-travel ticket.
Vaccinations/Health:
No vaccinations are required.
Recommended vaccinations: hepatitis A, yellow fever (regional), also typhoid for independent travelers.
Malaria: Level of risk depends on the region. We recommend that you take medication for prevention as well as for treatment of malaria CT with you. There is no risk of infection in Lima and in the coastal areas south of Lima, as well as in the highlands over 1500m (Cuzco, Machu Picchu, Titicaca Lake). Generally, there is a moderate risk of infection throughout the year in rural areas below 1500m, especially along
More