Go beyond Peru's southern tourist routes and discover the cultural and natural treasures of the Northen Kingdoms.
10 days / 9 nights

Privater Reiseleiter

Flug auf Anfrage ergänzbar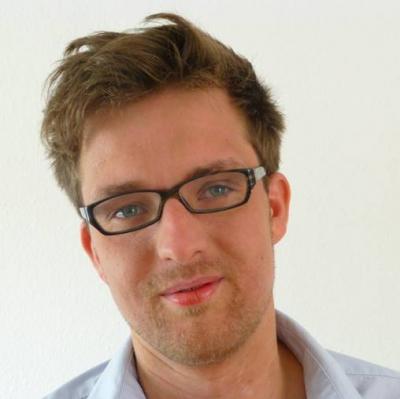 Highlights
Go beyond Peru's southern tourist routes and discover the cultural and natural treasures of the Northen Kingdoms. Ride the unique Peruvian Paso Horses to reach the pre Columbian mud brick city of Chan Chan, learn how to build a the traditional reed boats used across the Andes, travel across the desert to the Land of the Lord of Sipan, cross the unique ecosystem of the Pomac Forest with its ancient pyramids on the way to Tucume, and last but not least, venture to the relatively unexplored Amazon region home to the Chachapoyas or People of the Clouds.
Hinweis: Diese Reise kann ganz individuell Ihren Wünschen angepasst werden. Sei es eine Verlängerung, eine Änderung der Route oder die Aktivitäten - schreiben Sie uns einfach was Sie ändern möchten!
Reiseablauf als pdf abrufen
Itinerary
Day 1: Arrival to Lima
Upon arrival to Lima's Airport, you will be welcomed by our representative and transferred to your hotel, where you are free to relax and wander around at your own pace. Depending on the time of arrival, we have plenty of suggestions for you so you can make the most of your first day in Lima.
Suggested Accommodation : Hotel Casa Andina Classic San Antonio
Included Meals : None
Type of Services : Private
Day 2: Lima to Trujillo
Today, at the coordinated time, we have a short drive to the airport to take our 40-minute flight to the city of Trujillo. If possible, we will try to get a seat on the right side of the aircraft as some of the best views of the Andes can be seen from this side of the aircraft.
Upon arriving to Trujillo, reception by our representative and transfer to your hotel, where we will take a few minutes to brief you on your upcoming program.
At 12.30 our private guide will pick us up to take us to a demonstration of the Peruvian Paso horse. This horse breed is distinguished by a natural, four-beat, lateral gait called the paso llano which adapts perfectly to Peru's northern coastal desert. Its gentle pass has inspired dancers to perform complex movements in the Marinera Dance, which will also be performed during this demonstration. A welcoming lunch menu is provided during the demonstration.
We'll then continue to the "Huaca de la luna", an adobe mud pyramid made by the Moche Civilization (100 - 750 AC) which is decorated with mural paintings that represent their main deities like Ai–Paec, known as the "Decapitator ". This is a perfect introduction to this northern program as the whole way of life of the Moches is depicted in the walls of this pyramid. Before entering the monument we'll visit the interesting site museum which shows pieces found during the excavations of the last 23 years.
Suggested Accommodation : Hotel Korianka
Included Meals : Lunch
Type of Services : Private Transport and Guide
Day 3: Riding to Chan Chan & Huanchaco
After breakfast we have a short drive to meet our Paso Horse Guides to join them on a 1.5 hour ride along the outskirts of Chan Chan, the capital of the Chimu dynasty (1200 a 1470 AC). This excursion allows us to observe the extension of Chan Chan and its strategic position, close to the sea and aside of a fertile valley. When we arrive in the Nik-An or Tchudi Palace we leave the horses and start a guided walking tour in the only restored palace of Chan Chan: the reliefs in the walls, the huge plazas and the high walls all express the importance of this old capital.
Afterwards we visit the beach town Huanchaco, where locals have used reed boats, known as "caballitos de totora", to surf its waves and fish since before the Inca times. A local fisherman will shows us where fishermen find the reed and how they make their reed boats. Our local friends will be more than happy to help us try out these Caballitos de Totora if we wish to too!
For lunch, and as a way of learning about the gastronomic aspect of the Moche and Chimu history, we will visit a garden with all the local vegetables and fruits cultivated on the outskirts of Chan Chan: all cultivation is organic and local food will be served in this green environment. We'll be returning to Trujillo in the afternoon, which will give us some time to explore a little of Trujillo's historic city center at our own rhythm if we're up for it.
Suggested Accommodation : Hotel Korianka
Included Meals : Breakfast & Lunch
Type of Services : Private Transport and Guide
Day 4: "El Brujo" & Chiclayo
This morning we set off towards Chiclayo. After driving for about an hour we'll reach the "Huaca el Brujo", a sacred site which was used by different civilizations. During the Moche period (100 - 750 AC) the site was ruled by the Lady of Cao, the first female emperor in Peru (100 AC). The mural paintings of the pyramid are very well preserved and, in the site museum, we can find the remains and the belongings of the Lady of Cao.
This site has historically been a place frequented by the famous Northern Chamans, who preserve the ancient knowledge of Peru's oldest civilizations. After the tour we will have an interactive demonstration to see how these traditional doctors have endured for many centuries and are still very much active nowadays.
Our next stop will be at Pacasmayo, a small and beautiful beachside town between Trujillo and Chiclayo. Pacasmayo used to be an important port for exporting sugar cane and rice in the 19th an early 20th Century, nowadays it is famous for its amazing surf. Here we'll enjoy lunch on a restaurant located in the waterfront promenade.
We'll then continue our journey towards the center of Chiclayo and its herbal market, place where the traditional doctors (Shamans) buy their herbs. This "witch market" is part of the central market of Chiclayo, a huge traditional market.
Suggested Accommodation : Hotel Mochiks
Included Meals : Breakfast & Lunch
Type of Services : Private Transport and Guide
Show more travel history
Services included
Brief presentation prior to departure
Tours with private english speaking guide
Transfers in Private
Entrance fees
English-speaking guide
Meals as specified & Accommodation
Services excluded
Services not specified in the program
extras and tips
International & National Flight tickets
Insurance coverage of personal loss, injury, illness or damages incurred during your trip
Optional services
| | |
| --- | --- |
| Flights | Price upon request |
We are happy to offer you the flights as well. However you often find cheaper prices on different flights web pages. As a service we will look up some of them also for you and tell you if we find cheaper prices as we get from the airlines.
Dates and prices
Preise basierend auf 2 Teilnehmern
Anmerkung: Sollten mehr als 2 Personen reisen, sinkt der Preis, gerne unterbreiten wir ein individuelles Angebot. Dies gilt auch für Alleinreisende.
| from - to (daily departure) | Price for a double room p.P. | Price for a single room p.P. |
| --- | --- | --- |
| 01/01/2018 - 31/12/2018 | 2481 € | - |
| 01/01/2019 - 31/12/2019 | 2554 € | - |
Peru
Here you will find an overview of the most important facts about your destination countries. More information, e.g. on important attractions and important links can be found under Country Info Peru.
Climate:
During the winter season (June to September) the weather is mostly clear in the mountains, however often foggy in the coastal areas. The summer season is in coastal areas and around Lima from December to April, whereas the rainy season starts in November and ends in March.
Entry requirements for German citizens:
Germans do not need to apply for a visa for stays up to 90 days. They will require a passport valid for a minimum period of six months and a return ticket or onward-travel ticket.
Vaccinations/Health:
No vaccinations are required.
Recommended vaccinations: hepatitis A, yellow fever (regional), also typhoid for independent travelers.
Malaria: Level of risk depends on the region. We recommend that you take medication for prevention as well as for treatment of malaria CT with you. There is no risk of infection in Lima and in the coastal areas south of Lima, as well as in the highlands over 1500m (Cuzco, Machu Picchu, Titicaca Lake). Generally, there is a moderate risk of infection throughout the year in rural areas below 1500m, especially along
More